BON DIA CONCERTS (4+)IZALINE CALISTER SINGING CHILDREN'S SONGS FROM CURACAO AND ARUBA
As a child, Izaline always would sang in children's choirs, for instance in 'Perlitas' led by the famous Rudy Plaate.
For this project, Izaline chose songs from her youth that every Antillian likes to sing along, from reknown composers as Richard Simon, Padu Lampe from Aruba and above-mentioned Rudy Plaate. She had the songs adapted in the Dutch language, by Koos Meinderts and
together with a.o. Thijs Borsten she recorded the songs; this CD comes with an accompanying picture-book.
As from fall 2022 they will tour with a music theatre show but for now you can enjoy the songs!

Bon Dia LIVE
April 30, Theater Vaillant, Den Haag
May 3, My First Festival, Spot/ Oosterpoort, Groningen
May 4, My First Festival, TivoliVredenburg, Utrecht
THE CENTURY OF HARRY BELAFONTEA MUSICAL TRIBUTE TOUR 2022 WITH A.O. IZALINE CALISTER
Harry Belafonte is known as one of the most successful Jamaican-American singers in history, and was nicknamed the 'King of Calypso' for popularizing the Caribbean musical style around the world in the 1950s.
But next to scoring hits, he also was an early supporter of the Civil Rights Movement in the 50s and 60s and was a close confidant of Martin Luther King Jr. He has also been an advocate for various political and humanitarian causes, such as the Anti-Apartheid Movement. Since 1987, he has been a UNICEF Goodwill Ambassador; He also acts as the American Civil Liberties Union celebrity ambassador for juvenile justice issues.
And now on the age of 94 Harry Belafonte is still alive and kicking. This theatre tour is a musical tribute to his unique life and his commitment to arts and organizing.
Line up:Leoni Jansen: vocals, guitars, bas; Izaline Calister: vocals, percussion,
Thijs Borsten: piano, vocals,; Roël Calister: percussion, vocals


Tourdates NL 2022:
January
27 De Lawei, Drachten
29 Dorpshuis Luctor et Emergo, Rilland
30 De Kleine Komedie, Amsterdam
February more dates to be announced
March
12 De Goudse Schouwburg, Gouda
30 Schouwburg de Meerse, Hoofddorp
April
17 De Rijswijkse Schouwburg, Rijswijk
28 Fulcotheater, IJsselstein
May 12 Theater Twee Hondjes, Hellevoetsluis
LILIAN VIEIRA GRUPO LATEST ALBUM: CANTA SAMBA
Curieus for these new samba grooves? Please Listen here@ Spotify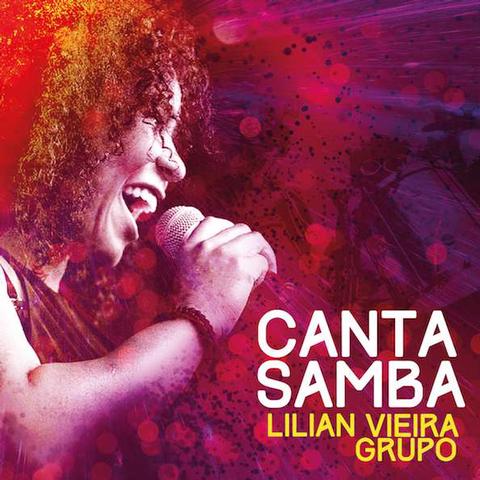 www.lilianvieira.com
NEW CD TRIO IZALINE CALISTER & ED VERHOEFF, ANGELO VERPLOEGENLIVE AT THE CONCERTGEBOUW
Last year this all-star TRIO presented their album Live at the Concertgebouw at LantarenVenster in Rotterdam.
Izaline has been performing with guitarist Ed Verhoeff for more than 10 years. In their search for a third instrument to join them, they met trumpetplayer Angelo Verploegen with his intuitive and warm sound. Expect well-known songs of Izaline but also compositions from Ed and Angelo and jazzstandards which all sounds completely different played by this Trio.