MINYESHU PLAYS JAZZ IN DUKETOWN FESTIVALJUNE 8, DEN BOSCH (NL)

June 8, you can enjoy a performance of Minyeshu with her full band at Jazz in Duketown Festival. This is a free entry festival in the center of Den Bosch (NL). Minyeshu will play at the MARKT stage showtime 21:15 - 22:30
www.minyeshu.nl
IZALINE CALISTER NEW SHOWSJUNE 14 AND 15, FORTKERK, CURACAO
Izaline made this very personal production –het Eiland van mijn vader (the island of my father)- together with piano player, film-and theatremaker Thijs Borsten. It was her idea to let the audience experience her motherland through her father's eyes.
Thijs came as a first time visitor to Curaçao, stayed at her family home, charmed his way to everyones heart and together with Izaline and her father they drove around the island. Thijs did all the filming and the interviews and the result is this beautiful hommage to the island with stories from Izaline her father and about his life and the past. And with songs in Papiamentu, English, Dutch and Spanish.
After Curaçao they will play Parade in Rotterdam and Amsterdam followed by a theatre tour this fall.
www.izalinecalister.com

IZALINE CALISTER AT INTERNATIONAL JAZZ DAY 2019APRIL 30 IN SURINAME

April 30 is the 6th celebration of International Jazz Day in Suriname with headliner Izaline Calister. She will be accompanied by the greatest pianist from Curaçao Randal Corsen and Surinamese musicians. Also she is invited to give a vocal masterclass during this celebration week.
www.izalinecalister.com
ESTAFEST 100TH ANNIVERSARY TOURWITH SPECIAL GUESTS


ESTAFEST are Mete Erker (saxophone), Oene van Geel (violin/cajon), Jeroen van Vliet (piano) and Anton Goudsmit (guitar). Four of the most eccentric improvisers in the Dutch music scene. Three of them have won the prestigious Dutch jazz music award VPRO Boy Edgar Prize. In 2109 Estafest celebrates their 100th anniversary. About time to search for dignified successors. For this tour they invite special guests.

ESTAFEST LIVE
Feb 28 Bimhuis , Amsterdam feat. Andreas Schaerer
March 1 Paradox, Tilburg feat. Andreas Schaerer
March 7 TivoliVredenburg, Utrecht feat. Sanne Rambags
March 8 Koorenhuis, Den Haag feat. Sanne Rambags
March 15 LantarenVenster, Rotterdam feat. Thomas Pol
March 27 Brebl, Nijmegen ESTAFEST
www.estafest.com
MIKE TIMES MIKE CONCERTS FALL 2018MIKE DEL FERRO VS. MIKE BODDE

After touring the theatres last spring they keep on playing this fall.
Del Ferro en Boddé are both master pianists, very open to other musical styles, notes and chords. In these concerts they take the audience on a special trip by challenging each other,. Each concert they only prepare the starting points of the music, trying to suprise themselves and the audience as well. For example the starting point will be only playing the black or white keys. Also they each choose to play a all-time favorite song and they will improvise together on classical and jazz compositions. Anyhow it's all about improvisation and each concert will be different!
Upcoming concerts:
October 13, Piano Duo festival, Amsterdam
November 16, TivoliVredenburg, Utrecht
November 17, Porgy& Bess, Terneuzen
December 21, Lantarenvenster, Rotterdam
www.mikedelferro.com
MINYESHU CD PRESENTATIONNOVEMBER 21, BIMHUIS, AMSTERDAM

Minyeshu will launch her new album 'Daa Dee' - on 21st November 2018 at the Bimhuis, Amsterdam and the album will be released internationally through ARC Music on October 26th 2018.
Drawing from her cultural life experiences in Africa and Europe, Minyeshu has sculpted her signature tone – a hypnotic and modern hybrid of Ethiopian grooves and melodies, delicately mixed with Western instruments and styles.
Follow Minyeshu on Facebook
For full press information go to ARCMusic


JASPER VAN T HOF PILI PILI REUNION TOUR 2018FEATURING IZALINE CALISTER

This is the second reunion tour from this band led by 'tastenderwisch' Jasper van't Hof, who is awarded last June 2018 with the Buma Boy Edgar Prize, the most prestigious award for jazz and improvised music in the Netherlands. From 1995 till 1999 Izaline was part of this worldformation Pili Pili. At the time she replaced singer Angélique Kidjo. During this period Izaline also recorded 2 cd's with them.
In October 2018 they will tour again. A must see!
04.10.2018 Theaterstubchen, Kassel Germany
05.10.2018 Rex, Bentheim Germany
06.10.2018 Casino Kulturraum, Landesjazzfestival Friedrichshafen Germany
07.10.2018 Szene, Wien Austria


NEW ALBUM LILIAN VIEIRA GRUPO: CANTA SAMBA
Curieus for these new samba grooves? Please Listen here@ Spotify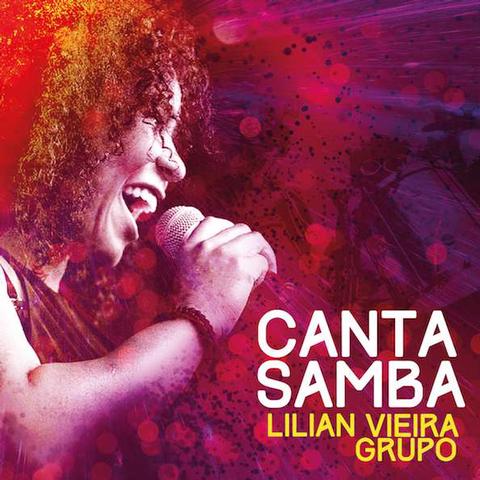 Coming up Lilian Vieira Grupo LIVE:
Sept 16, Charivari Trio feat. Lilian Vieira, Musis Sacrum, Arnhem
Sept 29, Muziekpodium Estrado in Harderwijk (Jazzdagen)
NEW YORK ROUND MIDNIGHT FEAT. IZALINE CALISTERPLAYING JOY OF JAZZ FESTIVAL,SOUTH AFRICA
September 29 New York Round Midnight Orchestra featuring Izaline Calister playing Joy of Jazz Festival in Johannesburg. Next to that they are also playing The Orbit, Home of Jazz, Soweto Theatre and Ginz on Dynasty. This tour is a collaboration of Rabobank Amersfoort Jazz with Buma Cultuur and Sena Performers funding.
www.joyofjazz.co.za
MIKE DEL FERRO TOURS JAPANMAY 16 TILL MAY 24

Mike del Ferro tours Japan together with bass player Yasuhito Mori. They met each other in the ensemble of Toots Thielemans. Since that time they have played together in various line-ups. This tour is made possible with a.o. support of the Dutch Performing Arts Fund.
For all infos and dates check www.mikedelferro.com
SHAPES OF TIME IN ICELANDAPRIL 29, IDNO IN REYKJAVIK
During the Dutch Pop-Up Embassy week in Iceland Shapes of Time will perform at IDNO in Reykjavik. The Embassy of the Netherlands for Norway and Iceland are organizing various activities showing the diversity of relations which exists between the Netherlands and Iceland.
The performance by Shapes of Time is inspired by a photo series by Udo Prinsen and will take you on a timeless journey through mysterious polar landscapes in a combination of sound an visuals.
Shapes of Time are Mark Haanstra (bass guitar), Oene van Geel (viola), Raphael Vanoli (guitar) and visual artist Udo Prinsen.
For more info go to www.markoene.nl or www.netherlandsworldwide.nl/countries/iceland/about-us/pop-up-embassy-iceland

DE UITDAGING/ THE CHALLENGEFEATURING MINYESHU
Pianist and composer Thijs Borsten composes the Challenge concertseries: he invites two artists with different sounds, styles and influences They will challenge each other to perform songs of their repertoire together or alone. This edition Ethiopian singer/songwriter Minyeshu challenges Dutch-Caribbean singer/songwriter Kris Berry. Minyeshu recently released her brandnew album Daa Dee worldwide (ARCmusic).
www.minyeshu.nl


Concertdates:
February
01 Kunstlinie Almere Flevoland
03 Theater De Bussel Oosterhout
11 Theater De Lieve Vrouw Amersfoort ?12 DE KOM Stadstheater en kunstencentrum Nieuwegein
March
02 Theater De Nieuwe Regentes Den Haag
OPERA MEETS JAZZ TOUR 2019MIKE DEL FERRO TRIO FEAT. CLARON MCFADDEN AND MUSICIANS FROM THE FAMOUS METROPOLE ORKEST

2019 is starting with a special project of Mike del Ferro! As from 2019 January 3 till January 11, Opera Meets Jazz: Neapolitan songs and arias by composers such as Verdi and Puccini in a contemporary setting, will play the Dutch theatres.
Mike del Ferro, son of dramatic tenor Leonardo del Ferro, grew up with opera and classical music. After falling in love with jazz he pursued his studies on jazz but he never lost his immense love for opera and classical music and he has always been incorporating this in his original music.
A few years ago Metropole Orkest approached Mike to record an album with the orchestra with fresh arrangements written by a team of 8 international arrangers. And in 2016 they released the album Italian Opera meets Jazz recorded by Mike del Ferro with Metropole Orkest featuring vocalist Claron McFadden.
2019 Opera Meets Jazz hits the Dutch Theatres in a special line up:
Mike del Ferro Trio feat. Claron McFadden and musicians of Metropole Orkest (chamber orchestra set-up)
January 3 Flint, Amersfoort
January 4 Stadsschouwburg, Nijmegen
January 5 Schouwburg Het Park, Hoorn
January 9 Nieuwe Luxor, Rotterdam
January 10 Muziekcentrum, Enschede
January 11 Meervaart, Amsterdam
TRY OUT THE ISLAND OF MY FATHERNEW MUSICTHEATRE PROGRAM OF IZALINE CALISTER WITH THIJS BORSTEN

The island of my father is a musical and personal double portrait of a father in his homeland and his daugther overseas. Izaline and her father travelled Curaçao together with creative director and pianist Thijs Borsten to see the island trough his eyes. It was a personal dream of Izaline to make this program because the way her father shows Curaçao it's more beautiful, lighter and real. Her personal goal is to let everybody experience Curaçao this way: the colors,the flavours, the people, the food and ofcourse the music!
4 TRY OUT SHOWS:
Oct 13 Lieve Vrouw, Amersfoort 8.30 pm
Oct 25 Theater Vaillant, Den Haag 8.00 pm-SOLD OUT!
Oct 28 Beauforthuis, Austerlitz 7.30 pm-SOLD OUT!
Nov 25 De Roode Bioscoop, Amsterdam 4.00 pm -SOLD OUT!
NEW ON STROOM ROSTER: BITCHNMONKLIVE: SEPTEMBER 29+ 30 WIEKENT TOLHUISTUIN 24H, AMSTERDAM
This intriguing Anglo-Colombian duo Bitch 'n' Monk have been described as "hardcore Kate Bush meets rebellious Andean Jethro Tull", creating what they call 'feral ethnopunk'. Their instrumentation is a unique combination of;
virtuosic Mauricio Velasierra on traditional flutes from the Andes
, and
pioneering soprano Heidi Heidelberg on vocals and electric guitar
, producing music which
The Guardian
called "
ingenious...you'll spend a while trying to classify them but they know how to write melodies".
In 2019 they will release their new album but this weekend you can already check them out in Amsterdam during 24Hour Event
WIEKENT TOLHUISTUIN:
Sept 29 BitchnMonk, IJ-zaal, 10 pm
Sept 30 BitchnMonk, Sunday Sounds Tolhuistuin garden 3pm
www.bitchnmonk.com
KNIGHTHOOD IZALINE CALISTER

Much to her own surprise, Izaline was decorated at this year's annual 'lintjesregen'. Izaline was knighted by the mayor of Groningen, by authority of His Royal Highness King Willem-Alexander. She recieved the insignia of the order in front of a small crowd of fans, friends and family. Some of them flew in from Curaçao to attend the ceremony.
Izaline was granted this honour because of her achievements as a singer composer and lyricist, being an ambassador for the language of Papiamentu and the Antillian culture, crossing the borders between and bridging the peoples of the different countries of the kingdom of The Netherlands, and for her charity-activities.
Izaline received the title of 'Knight in the Order of Oranje-Nassau'
Read the entire speech of mayor Peter den Oudsten in Dutch (and a little Papiamentu) here.
THE CHALLENGE: LILIAN VIEIRA VS. ARNOLD VEEMANCONCERTTOUR 2018 JANUARY 7 TILL 28

Pianist and composer Thijs Borsten composes the Challenge concerttour: every tour two artists with different sounds, styles and influences They will challenge each other to perform songs of their repertoire together or alone. It's like a duel which only shows wins.
In this edition Thijs choses Brazilian singer Lilian Vieira to be challenged by singer-songwriter Arnold Veeman from Groningen/Surinam, accompanied by Thijs Borsten Trio. For all dates and venues go to De Uitdaging
LO-LANDERS -SCOTLAND MEETS AMSTERDAMDUTCH PREMIERE AT MUSIC MEETING FESTIVAL JUNE 8

LoLanders are six fascinating musical friends and individualists: Scots saxophonist/piper Fraser Fifield, Dutch viola maestro Oene van Geel and their chosen instrumentalists Aberdonian Graeme Stephen (guitar), Glaswegian Hardeep Deerhe (tabla) and Dutch partners Mark Haanstra (bass guitar) and Udo Demandt (percussion).
Making inspired new music that brings together the passion and traditions of Scotland and the Highlands, an Asian sensibility and the cool wit and invention of the Netherlands' finest - this Going Dutch collaboration sextet is the revelation of 2019 - premiered to acclaim at Celtic Connections this January. Click here for the trailer of Lo-Landers!
Lo-Landers are supported by Dutch Performing Arts and Creative Scotland via the Going Dutch programme administered by the Jazz Promotion Network.
LIVE
June 7 Tba, UK
June 8 Music Meeting Festival, Nijmegen
June 26, Bimhuis, Amsterdam
June 27 InJazz, Rotterdam
OUT NOW! NEW ALBUM MIKE DEL FERRO TRIOFEATURING DAVID LINX

The 5th album of Mike del Ferro in the series Songs inspired by wandering the globe for Challenge Records is OUT NOW worldwide!
For this album Mike joined forces with the Belgian vocalist David Linx. Listen here to the song Lifetimes such as these (compositions Mike del Ferro/lyrics David Linx)
On this album From one language to another David sings in 5 languages songs from all over the world accompanied by
Mike del Ferro (piano), Ruven Ruppik (percussion) and Jeroen Vierdag (bass)
www.mikedelferro.com
LILIAN VIEIRA GRUPO TOURS LITHUANIAFEBRUARY 8-10

Lilian Vieira Grupo will bring their Samba Fevers to Lithuania!
Starting at the nice venue Jonavos kulturos centras. The next day they will play the very well-known Klubas Ramybe at the seaside town Palanga. And last but not least the wonderful, 400 seats Kotryna church in the capital Vilnius.
Tourdates:
08.02. Jonavos kulturos centras, Jonava,18h
09.02, Ramybes kulturos centras, Palanga,19h
10.02 Sv. Kotrynos Baznycia, Vilnius, 18h30
NEW CD TRIO IZALINE CALISTER & ED VERHOEFF, ANGELO VERPLOEGENCD PRESENTATION LANTARENVENSTER, ROTTERDAM

December 9, this all-star TRIO will present their brandnew album Live at the Concertgebouw at LantarenVenster in Rotterdam.
Izaline has been performing with guitarist Ed Verhoeff for more than 10 years. In their search for a third instrument to join them, they met trumpetplayer Angelo Verploegen with his intuitive and warm sound. Expect well-known songs of Izaline but also compositions from Ed and Angelo and jazzstandards which all sounds completely different played by this Trio.
Trio Calister & Verhoeff feat. Verploegen LIVE:
Nov 1 Jazzdagen, Catherinakapel, Harderwijk
Nov 3 Jazzfestival, Theater Bilthoven
Nov 6 Theater a/h Hof, Arnhem
Nov 8 Huis Verloren, Hoorn
Nov 24 Jazzhuis, Abcoude
Dec 2 Diamanttheater, Den Haag
Dec 9 CD PRESENTATION Lantaren Venster, Rotterdam
MARK HAANSTRA & OENE VAN GEELSHAPES OF TIME
Mark Haanstra and Oene van Geel share a musical history of more than twenty years. A
viola/bass guitar duo
is perhaps a rare, but in this case obvious combination. Traversing eclectic music genres- jazz to classical, Indian to pop music- has led them to a original idiom. Equipped with only viola and a bass guitar, they have achieved an equally suprising contrast, with what is essentially
the smallest band possible!Their critically acclaimed CD Shapes of Time features special collaborations with visual artist Udo Prinsen and guitarist Raphael Vanoli.
LIVE:
Nov 9 Soundsclash: acoustic X electronic, Grand Theatre, GroningenNov 10 ROCK IT Festival, Oosterpoort, Groningen
www.markoene.nl
TOMMY GOT WAXED IN CONCERT !SPECIAL PROJECT APRIL 11-14 2018: TOMMY MOUSTACHE X SHEEP GOT WAXED

Rotterdam-based band Tommy Moustache and Sheep Got Waxed from Lithuania zap through extremely diverse genres in an explosive new collaboration.
The admiration was mutual when Tommy Moustache and Sheep Got Waxed crossed paths at a festival in Denmark. Shortly after that these eccentric and unpredictable bands decided to join forced on stage, resulting in an explosive and inflammable combination of two drummers, two guitarists, two sax players, a bassist and a huge stack of electronics.
The music Tommy Moustache has been described by critics as propulsive, mildly schizophrenic and heavily confusing alternative zap jazz. Sheep Got Waxed conjured similar unique descriptions, including 'a mix of techno, footwork, Death Grips kind of trap and George Michael played by early Beatles.' But the music also contains free jazz and metal influences according to the band members.
http://tgw.tommymoustache.com/

Tommy Got Waxed LIVE
11 April Bimhuis, Amsterdam
12 April Lantaren Venster (premiere)
13 April Brebl, Nijmegen
14 April Transition Festival, TivoliVredenburg, Utrecht
IZALINE CALISTER AND ED VERHOEFF FEAT. ANGELO VERPLOEGENAUGUST 31, CONCERTGEBOUW, AMSTERDAM
Calister,Verhoeff and Verploegen join forces in this special Trio and will record these two concerts at August 31, Concertgebouw for a live-abum. Izaline has been performing with guitarist Ed Verhoeff for more than 10 years. In their search for a third instrument to join them, they met trumpetplayer Angelo Verploegen. His intuitive and warm sound completes this all-star ensemble.

Their live-album will be presented December 9, @LantarenVenster, Rotterdam



www.izalinecalister.com