BON DIA, GOEIEMORGEN CONCERTS 2024IZALINE CALISTER SINGING CHILDREN'S SONGS FROM CURACAO AND ARUBA

As a child, Izaline would always sang, also in children's choirs, for instance in 'Perlitas' led by the famous Rudy Plaate.
For this project, Izaline chose songs from her youth. Songs that every Antillian likes to sing along; from reknown composers as Richard Simon, Padu Lampe from Aruba and above-mentioned Rudy Plaate. She had the songs adapted in the Dutch language by children's book author Koos Meinderts and together with a.o. Thijs Borsten she recorded new arrangements of the songs; this CD comes with an accompanying picture-book.
Bon Dia, Goeiemorgen LIVE 2024
February
14 Schoolconcerts Wijk bij Duurstede
20 Podium Hoge woerd- De Meern
March
10 Kunstlinie Almere Flevoland (KAF)
24 Het Kielzog, Hoogezand-Sappermeer
April
13 Musis & Stadstheater Arnhem
14 Leidse Schouwburg, Leiden
21 Schouwburg Tilburg
May
27 Schouwburg, Tilburg
28 Schoolconcert, Tilburg







NEW ALBUM SEGUIR VIVENDO FEATURING LILIAN VIEIRAA BRAZILIAN TRIBUTE TO MICHAEL FRANKS
This project was born with the idea of Roeland Jacobs and Rob van Weelde from
Studio Wedgeview
. They both love Brazilian music and worked before with Lilian. it was obvious for them she would be the right singer for this album.
Seguir Vivendo contains twelve songs from the American singer-songwriter
Michael Franks
performed by Lilian Vieira accompanied by the Wedgeview house band featuring trumpetplayer
Teus Nobel
and the stringsection from the
Radio Philharmonic Orchestra
.
Releasedate: February 4,2022 (Wedgeview / Integral Music)
CD PRESENTATION: February 20, 2022 Pianino Theatre, Den Haag (NL)

Line up:Lilian Vieira- lead singer, Udo Pannekeet - bass, Marcel Serierse-drums, Daniel de Moraes – guitar,
Roeland Jacobs-Rhodes, Special guest: Breno Viricimo -guitar
LILIAN VIEIRA GRUPO LATEST ALBUM: CANTA SAMBA
Curieus for these new samba grooves? Please Listen here@ Spotify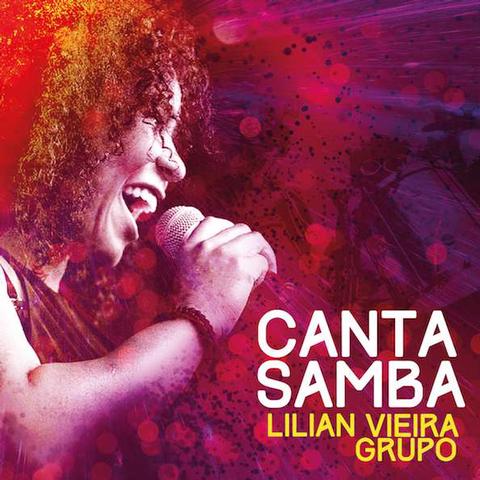 www.lilianvieira.com